This month, RYSErs continued to enact what it means to "Be A Kid" and to be a leader. Here's a glimpse of our most recent work, including youth speaking truth to power at school climate workshops, community advisory committee meetings with WCCUSD, youth organizing retreats and youth exchange, regional poetry slams, our SoCal college tour, and much more. Plus: photos from our most "lit" Be A Kid fundraiser yet!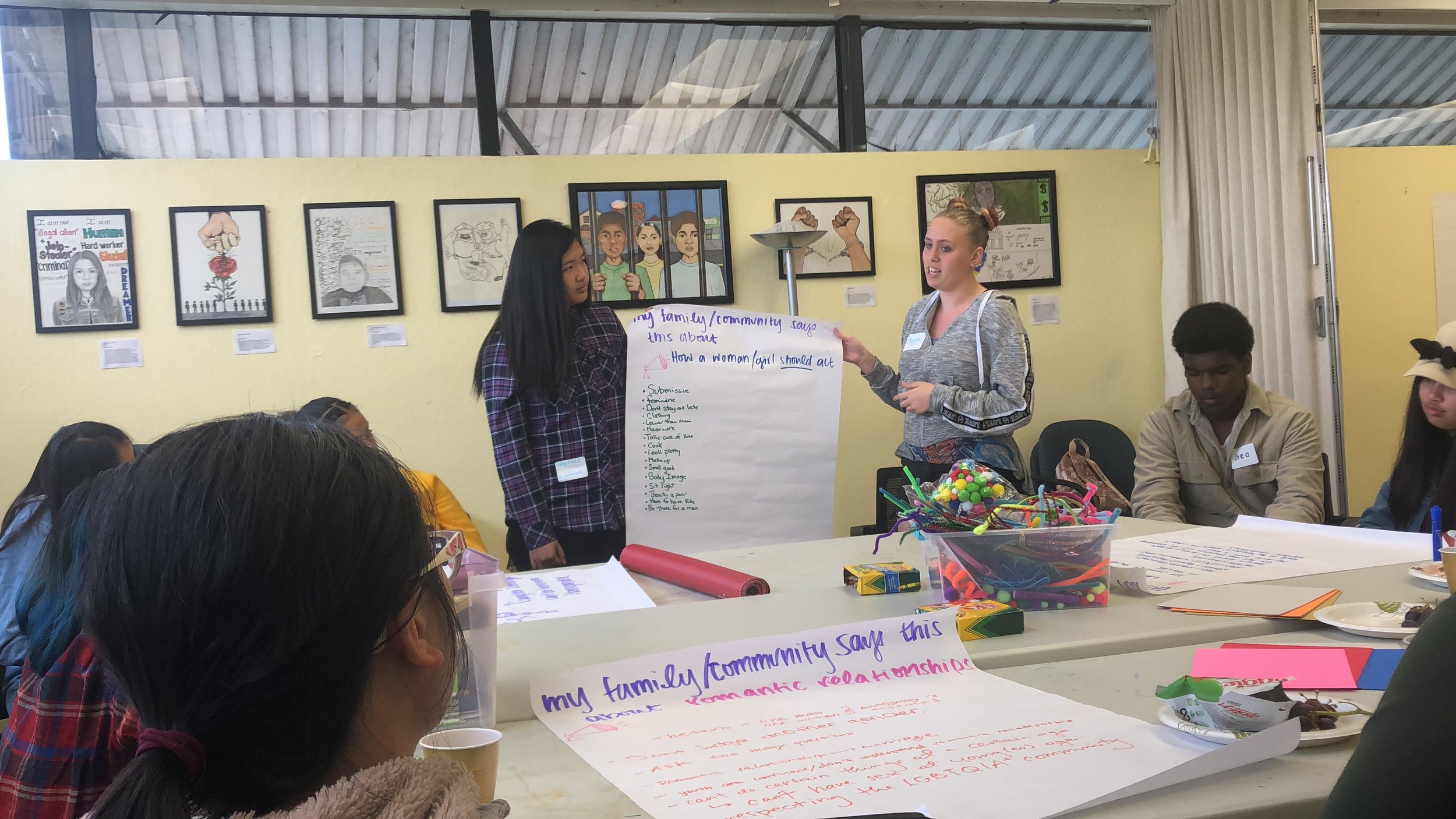 International Workers Movement Month at RYSE
This April, our youth organizing interns participated in workshops to acknowledge, honor, and celebrate International Workers Movement. Here's what Youth Organizing Coordinator Diana Diaz-Noriega had to say about one of the workshops:
"As a collective, our group's legal guardians had worked in hotels, growing crops, construction, in the fields, as janitors, care takers, or may have worked from home. We acknowledged that our legal guardians have (for a long time) been working under poor conditions, some even faced challenges trying to join unions, others didn't have the spaces or support needed to organize for better pay and non-toxic, capitalistic, hazardous work conditions."
Youth members redefined terms associated with the movement, such as capitalism, union, strike, boycott, workers compensation, labor movement, and exploitation, and shared their experiences and relationships to them.
"One of our members connected the film to things we see everyday in our community: men of color standing outside of Home Depot waiting for a job, the alleged American Dream, fear immigrant communities face not being able to seek support from authority due to risk of deportation, and youth being targets of gun violence.
This space was grounded in inquiry and reflections that lead to direct actions. Our youth are learning about social justice issues that have influenced many of our lives today. This workshop was also meant to ground our youth in solidarity and multiracial organizing, which has been crucial in all social justice movements.
Thank you for supporting RYSE at Be A Kid: 90s House Party
On April 27th, our community came together to raise funds for our free services and programs for youth so youth can continue dreaming, loving, living, and leading. This year's "Be A Kid" fundraiser had our biggest turnout yet with over 300 people!
Sincerest thanks and gratitude to all of our attendees, partners, donors and sponsors, who helped make this event happen.
Check out some of photos from the evening below!