Today, on May Day―International Workers' Day―RYSE stands in solidarity with the global call for economic justice, workers' rights, and collective liberation.
As we call for economic justice, we call too for racial justice, gender justice, for housing and environmental justice. As our Movement Generation family asserts, "eco means home" ― our economic vision must build place and home that belongs to all of us.
As we call for workers' rights, we call too for freedom for all workers, for all of us ― black & brown, immigrant & undocumented, queer & trans, incarcerated & confined, disabled & poor. We call for freedom to work, thrive, raise families, and stay in our communities with dignity and power.
As we call for collective liberation, we call for a tomorrow beyond survival, for success beyond better representation in exploitative economies. As we build towards that tomorrow, our young leaders today are forging a path towards equity and a Richmond for all.
Please join us in celebrating the powerful fight for economic justice carried by two youth leadership teams:
RYSing Professionals
We are RYSing Professionals Interns, a cohort of inspired, dream-driven individuals focused on developing ourselves as leaders and the future versions of ourselves that we will be. Our mission is to work towards our long term goals and aspirations through career development, goal setting, and pursuing opportunities that will benefit our career path. We aim to be the leaders we are destined to be by growing ourselves in our skills and experiences and investing in our future, while encouraging other youth to do the same.
HERE Action Research Project
We are the HERE Action Research Project. We realize that the Richmond community is full of culture and uniqueness, which is why our mission is to create an action project that will bring awareness to gentrification happening in the city. Our mission is also to make sure that we know community members' opinions and ideas on the issue and turn them into actions. We know that gentrification can only be stopped if we work together to empower our city.
How we build capacity, solidarity, and radical imagination today sets forth the possibility of our tomorrows. Let us be guided by the bold vision and labor of our young leaders.
Andrew Yeung
Economic Justice Program Manager
April at RYSE
This month, our RYOT and SCL youth organizers participated in the Schools and Communities first rally and Bay Area Youth Organizing Retreat, where they facilitated ice breakers and team building exercises, performed original spoken word, led a Queer and Gender Justice workshop and Self Care Earring Making Workshop, and more.
Our five RYSing Professional youth interns completed their job shadowing at five local sites: LifeLong Urgent Medical Care (San Pablo), Lifelong Medical Care (Berkeley), Contra Costa Health Services Career Pathways/ EMS (Martinez), Contra Costa Health Career Pathways / West County Health Center (San Pablo/ Martinez), and Richmond Main Street.
For our annual SoCal College Tour, youth members visited UCSB, Cal Poly Pomona, UCR, UCLA, USC and CSUN to learn and begin to connect with resources on campus, organizations and students.
RYSE also hosted "Career Talks" with Henrissa Bassey (Attorney, Bay Area Legal), Chris Young (Senior Manager UX Design Research + Insights, Rodan & Fields), and Lucresha Hodges (Manager, Starbucks).
And congratulations to youth members Isaiah, Sincere, Jeremiah, Angel, Kylaa, Carol, and DeShawn on winning 2nd place in the 2019 Student Voices Campaign! Last week, AMP Fellow Isaiah joined the Youth Creativity Summit in LA to accept the award, and give a speech.
Check out photos from these programs and trips, and more, below!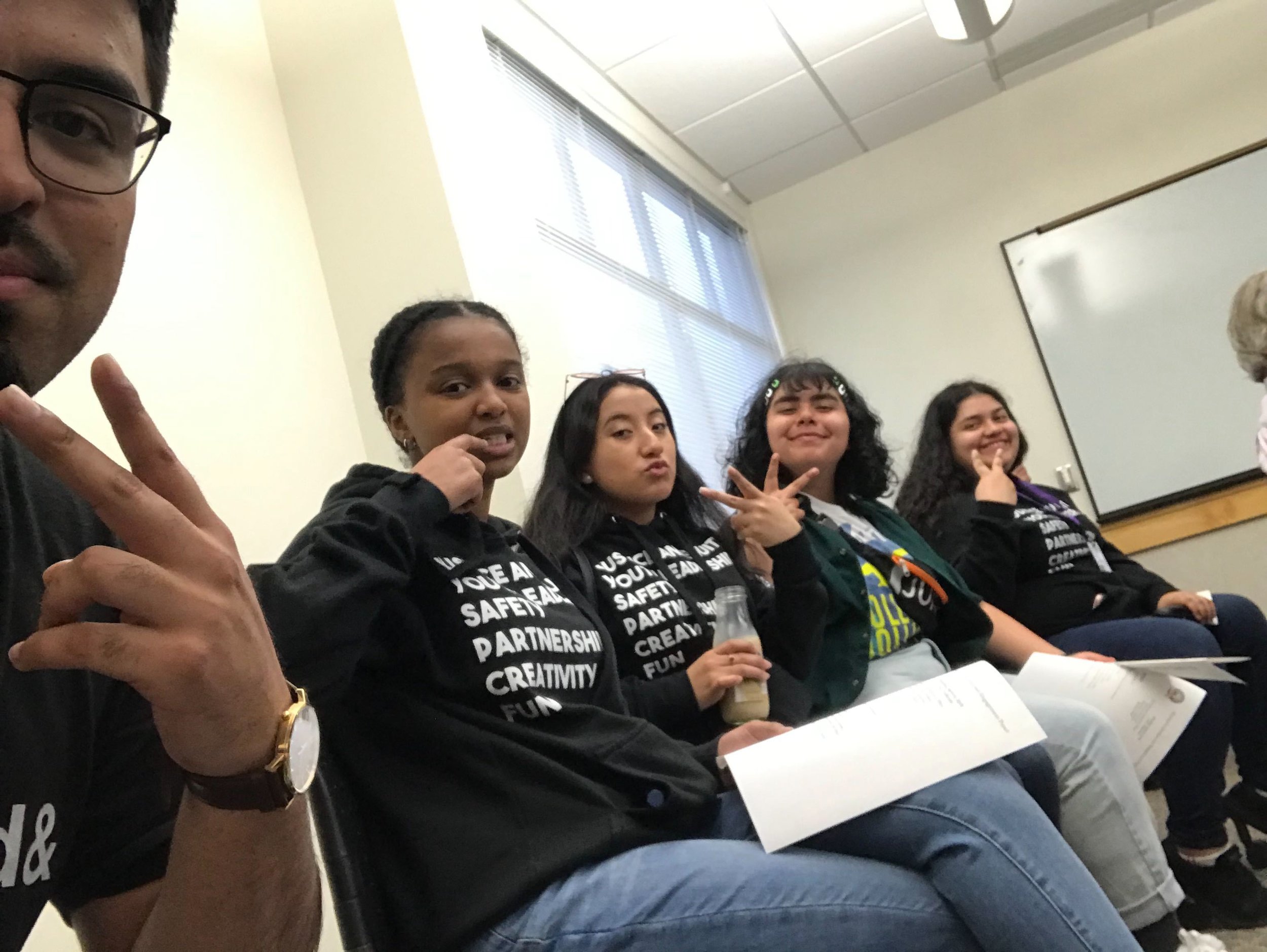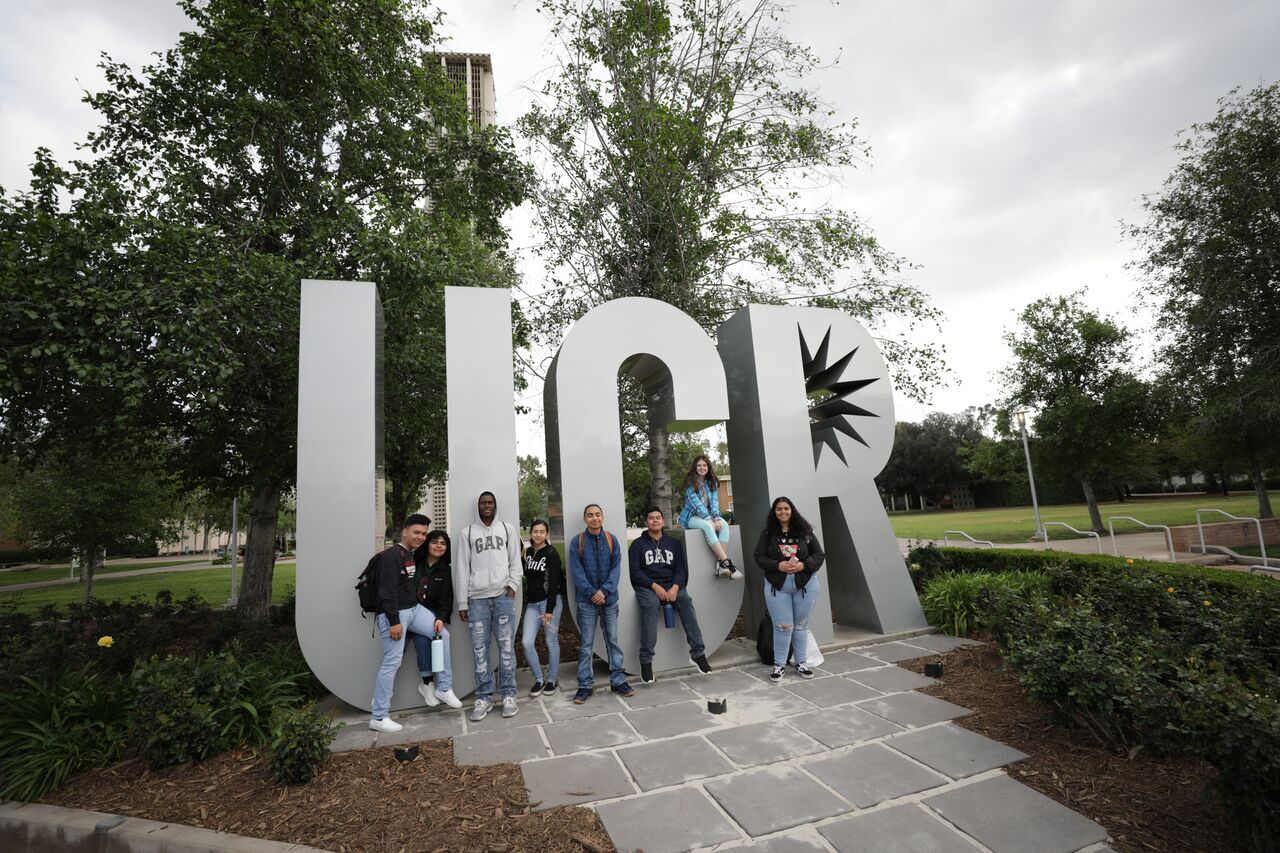 Thank you for supporting RYSE at Be A Kid: Glow the Funk Up and on Give OUT Day!
On April 12th, our community came together for our annual Be A Kid event to raise funds for free, high-quality youth services so youth can continue dreaming, loving, living, and leading. On April 18th, RYSE joined the national campaign for Give OUT Day to fundraise for our LGBTQ+ youth leaders.
Our sincerest thanks and gratitude to all of our attendees, partners, donors and sponsors this month, who helped make a joyful and purposeful event happen, and who donated to our programs!
Youthtopia: In the Face of Gentrification
Explore stories and experiences as told by our communities' young people as they root themselves against displacement, prejudice, and systems of oppression. This showcase is co-sponsored by East Bay Center for the Performing Arts.
WHEN: Saturday, May 25th at 12 PM and at 3 PM
WHERE: Iron Triangle Theater at East Bay Center for the Performing Arts
HOW MUCH: Presale tickets are available now at $10 for youth and $15 for adults. Prices go up at the door!
RYSE Center's Community Health Department Presents:
Rich in Health
Join us for a Community Health Resource Fair for young people aged 13-21 years old. This event will feature a range of FREE health services focused on supporting the wellbeing of young people in West Contra Costa County, including dental screenings, mental health counseling sign-ups, acupressure and massage demonstrations, legal and financial literacy information, rapid HIV testing, sexual health information and supplies, and more. Light food and refreshments will be provided.
WHEN: Friday, May 31st from 4 - 7 PM
WHERE: RYSE Center